Rubber coating, also called elastomeric coating, usually in matt or semi-matte, it touches exquisite and smooth, simple but elegant, and with great scratch resistance, weather resistance and wear resistance. Rubber coating is RoHS compliant, will not cause any harm to human body; it has good operation and adhesion, and can cover the flaw or weld line which may appear on plastic handles.

The following picture will show you the difference between normal handle (the right one) and rubber coated handle (the left one):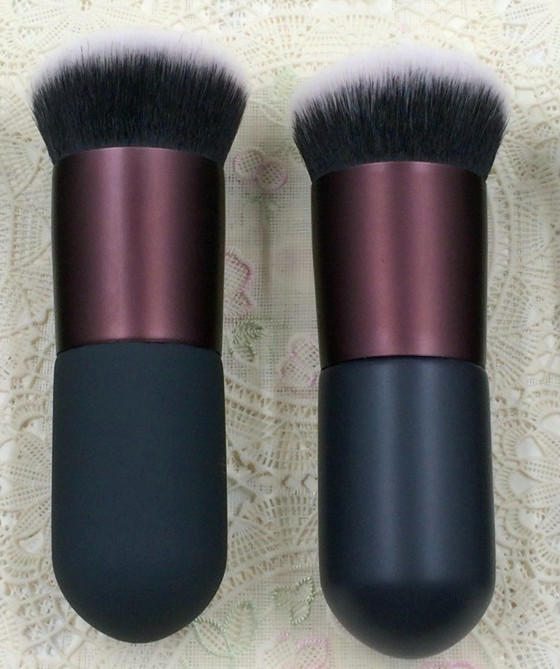 The makeup brushes that use rubber coating will show top grade, and it holds very comfortable, so it has become popular among many users, especially the makeup artists. Base on such demand, many makeup brush manufacturers and cosmetics brands begin to launch makeup brushes with rubber coating. Equipped with high-grade bristles and ferrule, the whole brush will look very attractive and noble.

While the makeup brushes with rubber coating is more expensive than brushes due to its complex processing, so customers who would like to custom makeup brushes with rubber coating handle should be aware that the unit price will be higher than normal brushes.
Welcome to custom makeup brush OEM with rubber coating handles from us. We are professional Chinese makeup brush manufacturer with more than 15 years' experience in makeup brush production, and will offer high quality makeup brushes, professional service and affordable price to support your brand development.