Most customers are very interested in makeup brush production process to evaluate our capacity and quality control during production. As introduced before, the makeup brushes usually have three parts: brush handle, ferrule and hair.The following is the brief introduction on production process of handles, ferrules and brush heads, which can show our capacity as a professional makeup brush factory:
►
Production process of makeup brush handles
As brush handles need repeat paintings and long time to remove the painting smell, we firstly produce handles:
The following is the flow chart of handle production: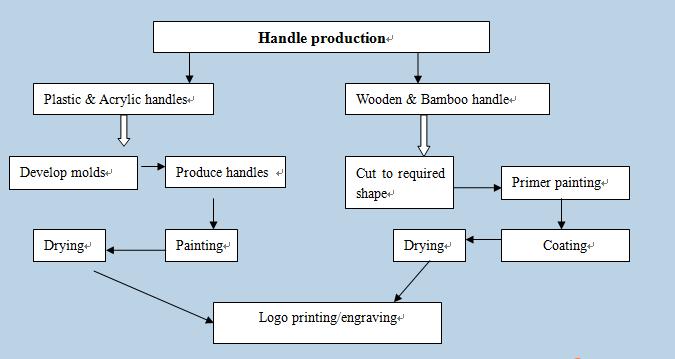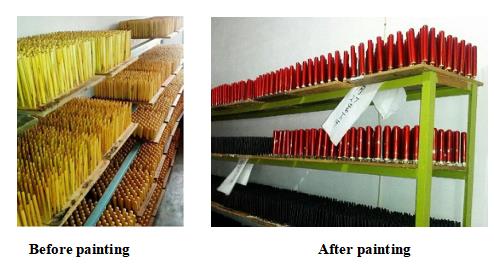 ►
Ferrule production:
Heating the blank→ hot extrusion→ cutting→ internal boring→ Material heating→ Re-extrusion→ tension straightening→ cutting head → back-out →corrosion → Cold rolling →back-out stretching→ quenching→ straightening→ cutting samples→ inspecting-oiling→ packing

Instead of in house production, we order brush ferrules from professional long-term cooperated ferrule factories, as ferrule production especially oxidation is not environment-friendly, we do full inspection on ferrules to ensure the quality:

1.Incoming material inspection:Check the ferrules one by one to ensure the color, shape, appearance are all qualified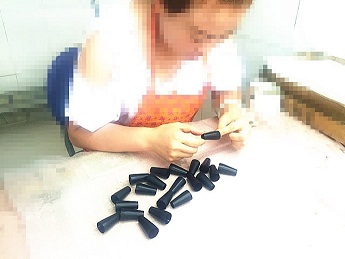 2. Wrap the qualified ferrules with plastic sheet, in case of any scratch or hints during assembly;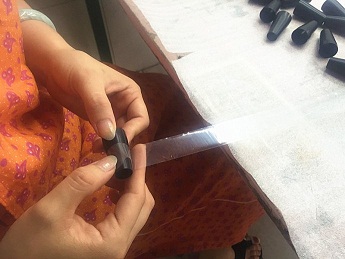 ►
Production of brush heads:
For synthetic fibers:
PBT raw material→drying→melting and cooling→drawing fibers→cutting to required length→oxidation→washing→dyeing→washing→drying→shaping→packing

For animal hairs:
Remove bad bristles →Washing →Fumigate →Drying→ shaping hairs→ Initial classify by size→ dyeing→shape under high temperature→ Remove naps→ Re-classify by size→ Shaping→ Packing

For brush head assembly
A qualified makeup brushes will need about 80 production steps, the following is just a rough flow chart:
100% incoming inspection→ pressing ferrule→ shaping hair→ shape inspection→ size inspection→ dispensing glue-trimming hair→ assembling handle→ cleaning glue→ QC→ packing→ storing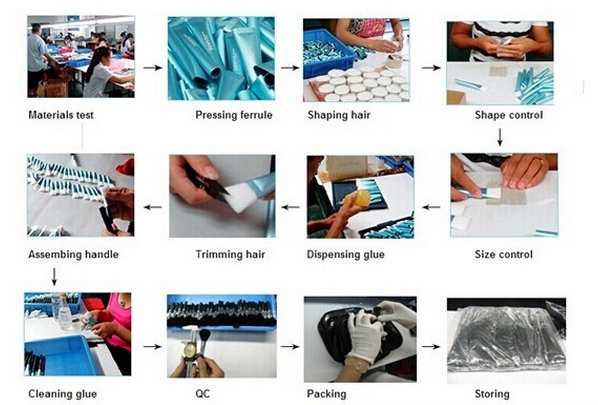 Customer' special requirements on cosmetic brushes need to be done separately, such as the requirements on logo, package, color etc.

Welcome to custom makeup brush OEM with private label from us, we will offer high quality, professional service and affordable price to support your brand development.