A good makeup brush set makes a great gift , but they're not all created equal. If shoppers are not familiar with makeup brush quality, they may finally get low-quality brushes that quickly fall apart, or out of shape and cannot create required makeup. As a professional makeup brush factory who has OEM makeup brushes for many famous brands, we here offer following guides for shoppers' reference to shop in stores or custom makeup brushes from makeup brush manufacturers.

For beginners, you don't need a surplus of makeup brushes, just three to five will do the trick. But please keep the following tips when selecting a makeup brush kit:
►
Quality is the most important-Pay attention to how they feel on the skin. The makeup brushes should be soft and gentle, not scratchy.The better the quality the longer they will last. Click here to see how the makeup brush manufacturers control quality during production.
►
Bristles are the soul- Most makeup brushes on the market are made from synthetic hair due to the vegan and cruelty-free demand, also with technology development, synthetic bristles have become unbelievably soft, nearly indestructible and even antimicrobial. Besides, synthetic brushes work better in liquid makeup as they absorb less product. Anyway, most makeup artists still prefer natural hairs which can create unbelievable makeup application. Click here to check how to choose material during shopping or OEM makeup brushes.
►
Function is key- Consider your daily makeup routine. You don't need 25 brushes if you only have a few steps.Maybe a great foundation brush, a blush brush, a bronzer brush, an eyebrow brush, and two to three eyeshadow brushes will be enough.
►
Budget accordingly-Cheap makeup brush sets are bound to let you down,if you want a perfect makeup application, please buy good quality makeup brushes. If the quality is good enough, the brushes may last 10 years, it is really cost-effective. Here is the price construction of a makeup brush from makeup brush manufacturers, which can be also a guide for brush shopping.
►
Brush Cleaning is a must- When shopping makeup brushes, take cleaning process into consideration no matter you will use shampoo or specific brush cleaner. Proper care will also increase the brush longevity.It's essential to clean them regularly to prevent bacteria from growing and to make them last longer."
The following are some recommend makeup brush sets for beginners for your reference.
1Dior Backstage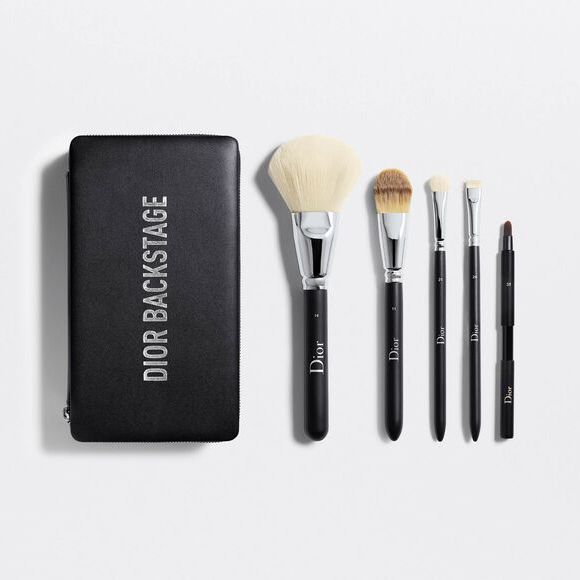 This set contains a powder brush, a foundation brush, an eyeshadow shader brush, an eyeliner brush, and a retractable lip brush along with a fancy carrying case.
2
MORPHE Rosé Away 6-Piece Set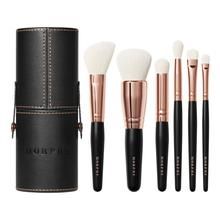 Recommend set from Morphe for makeup beginners.It has exactly what you need, nothing more,also great for traveling!
3
Real Techniques Everyday Essentials Brush Set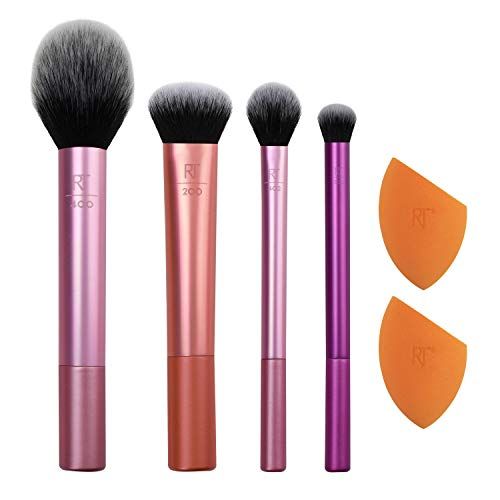 Real Techniques brushes are beloved by many. They're great quality and super functional, and this set, although minimal, features everything necessary—a powder brush, a foundation blender, a setting brush, and an eyeshadow brush— to create a beautiful look.
4
EcoTools
Travel Brush Kit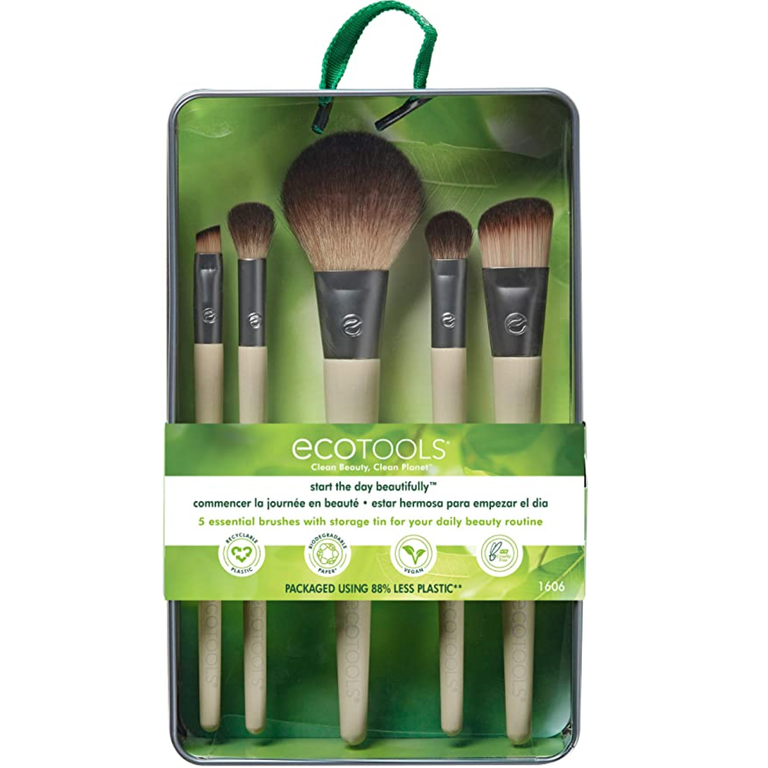 Not all brushes are easily portable due to their long handles, which is what makes this set's miniature design so great. It also has the bare minimum that won't crowd a suitcase, but can still accomplish a night-out look: a powder brush, angled liner brush, angled blender, and two eyeshadow brushes will get the job done.
5
ULTA
5-Piece Eye Essentials Brush Kit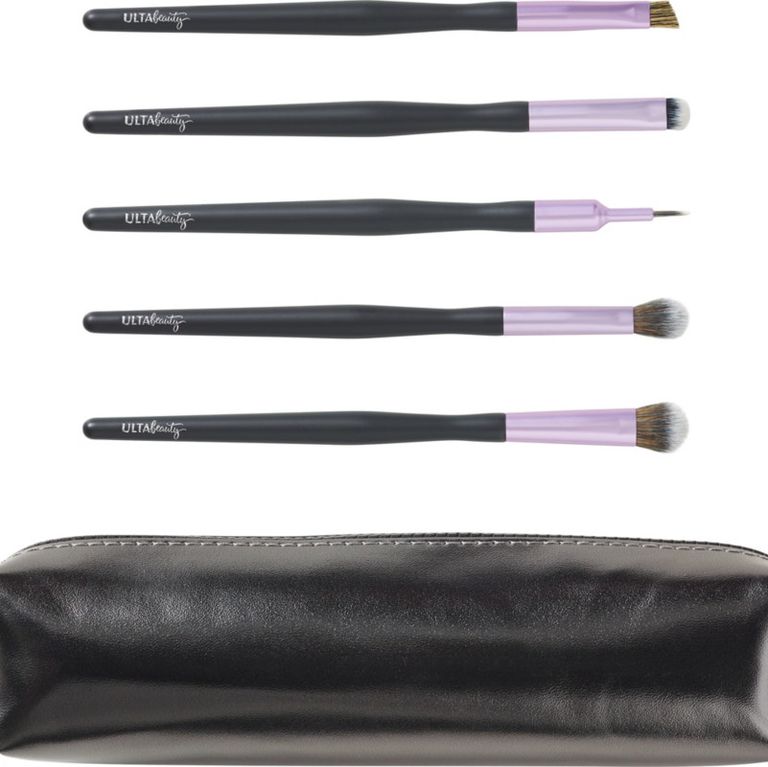 Zero-in on the details with this comprehensive yet compact eye brush set that comes with a convenient carrying case. It features a large shadow brush, a crease brush, a smudger brush, an angled brow brush, and the thinnest pointed liner brush to perfect the pointiest of cat eyes.
6
IT 6pcs Brush Set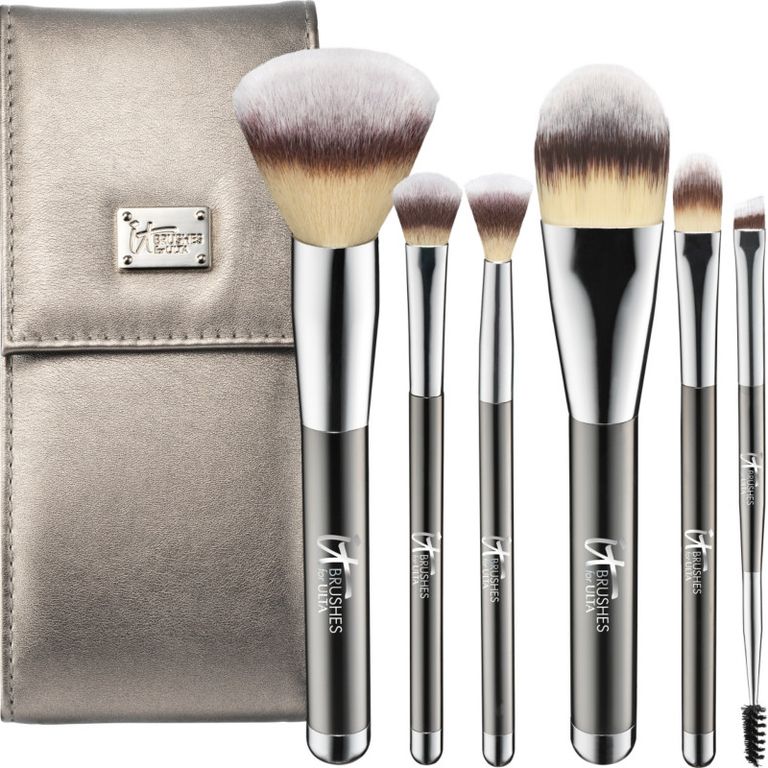 Although they're on the pricier side, IT Cosmetics brushes are acclaimed by the beauty world as some of the softest on the market.The brushes are soft and blend flawlessly,also feel sturdy and don't shed.
7
Sigma
Most-Wanted Brush Set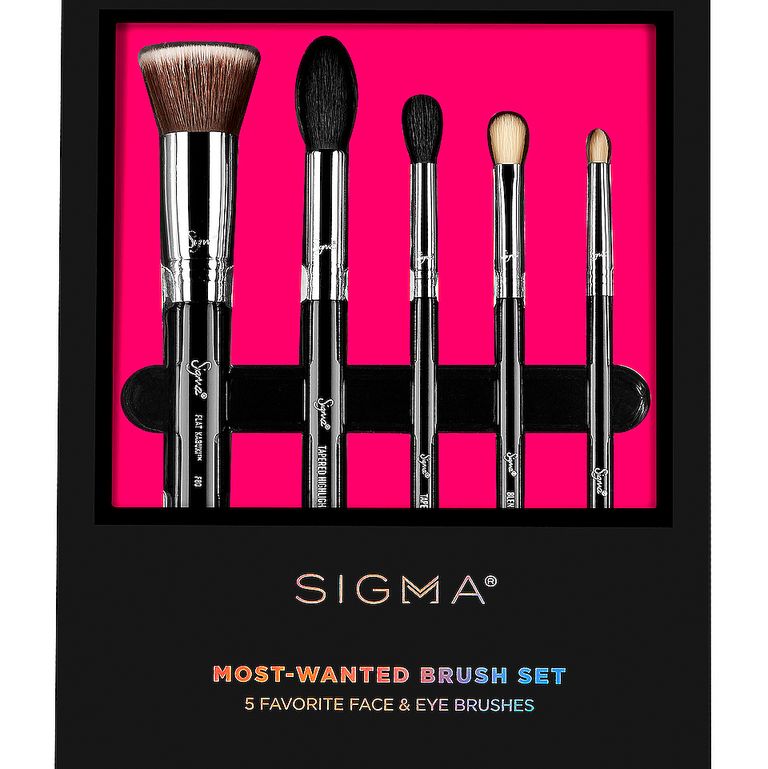 It's called most-wanted for a reason. Sigma is considered an OG brand when it comes to makeup brushes, being one of the first to push non-professionals away from using that foam tip applicator that comes in drugstore palettes. This set features their most popular designs including a flat top kabuki, a tapered highlighting brush, two blending brushes for eyeshadow, and a pencil brush.
If you want to customize makeup brushes or OEM makeup brushes for your makeup brush lines which target consumers are makeup beginners, and you can also consider the above items and send to the makeup brush manufactures for copy.