Retractable brush is the most special makeup brush. It is true that kabuki brush is also special since it only has two parts instead of three. But retractable brush is much complex and special due to its retractable mechanism.

Usually, retractable makeup brushes have following types of retractable mechanisms:

1. The makeup brush has 3 parts: body + brush head + cap. There is a side lever in the brush body, the brush extends and retracts by the side lever. This is the most common mechanism and can even be used on large powder brushes. With such mechanism, the brush hair can be kept in good shape and the cap can keep the brush away from dust and dirt.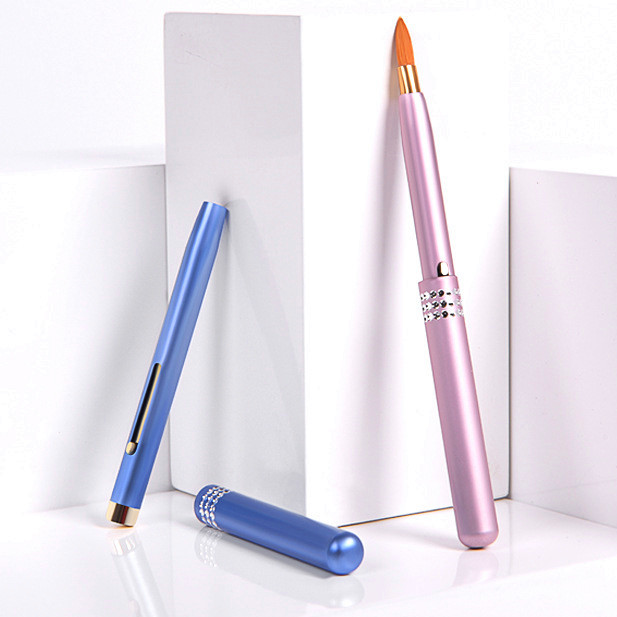 2. The brush only has 2 parts: the body and brush head, no cap but a close seal. The mechanism works in the same way as the first type, just no cap, the close seal part protec the brush hair from dust and dirts.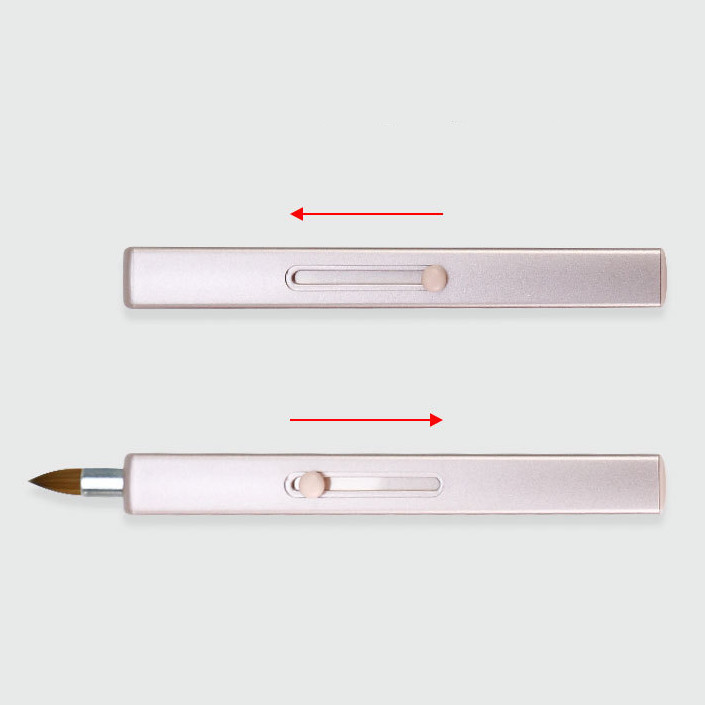 3. The brush has 3 parts: the body, brush head and the cap. But the mechanism is different from the first one. No side lever on the body, the brush extends and retracts by pushing or turning the body. Such mechanism is more complex and the cost will be higher.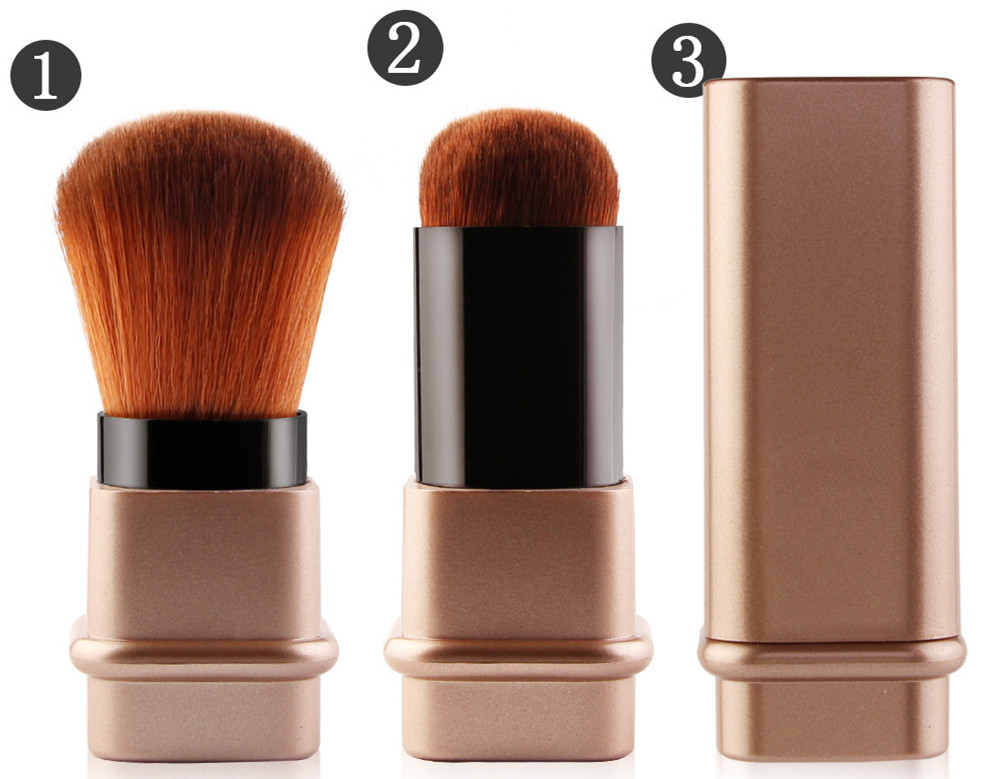 4. The brush only has 2 parts: the body and hair head. No side lever on the body, no cap either. But there is a door closing the brush inside after retraction. This mechanism is the most popular type now. And it just suits the small brushes like eyeliner brush and lip brush. For large brush like eyeshadow brush, such mechanism will not work well due to the big hair head.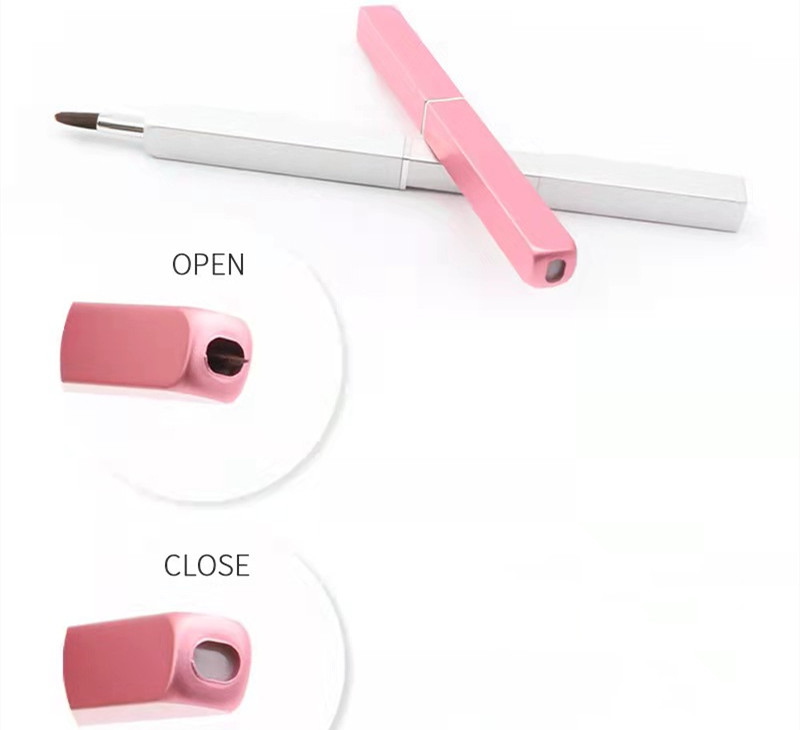 During custom makeup brushes, each customer has own design on the makeup brushes, it is totally no problem for normal makeup brushes, but for retractable brushes, if you have special design or requirement, please firstly check and confirm with makeup brush manufacturers, as the mechanism is complex and does not suit all brushes.

Some customers also wonder the lifetime of the mechanism. The mechanism will not fail even if the brushes have been broken.
Welcome to custom makeup brush OEM with private label from us. We are professional Chinese makeup brush manufacturer with more than 15 years' experience in makeup brush production, and will offer high quality makeup brushes, professional service and affordable price to support your brand development.