For the customers who want to custom makeup brushes with their own logos, they must have their own design on the logos. Some logos may have one color, some may have two or more colors; some logos may only contain characters or letters, while some may also contain pictures…

Here is the 4 main ways to have customers' logo on makeup brushes:

Silk Screen Printing and Foil Hot Stamping

The most common way to have logo printing on handle is Silk Screen Printing and Foil Hot Stamping. Bobbi Brown makeup brushes are with silk printing logo, MAC/Sigma makeup brushes are with hot stamping logo. The main differences between Foil Hot Stamping and Silk Screen Printing are the glossiness and cost.

1. Silk Screen printing have many color choices and most Pantone colors can be matched closely although not exact. The makeup brush manufacturers can use several screens to get a brilliant design or image with several colors; while Foil hot stamping on makeup brushes is only available in gold and silver foil.
2. Silk Screen printing is more versatile than Foil Hot Stamping, since the surface doesn't need to be printed under pressure. Silk screening makes it easy to reproduce a logo or other artworks in great detail.
3. Silk Screen printing is less expensive than foil hot stamping overall.
4. Foil hot stamping is environment-friendly since it's a relatively dry process and doesn't result in any form of pollution. It doesn't create any harmful vapors or needs to use solvents or inks.
5. Logo with foil hot stamping is glossy and contains reflective properties, which produces a shimmering image of the desired artwork and can be striking to customers who have high expectations; while silk screen printing produces a flat or matte image of the artwork, although the ink has a metallic base, it simply does not have the high shine of the foil.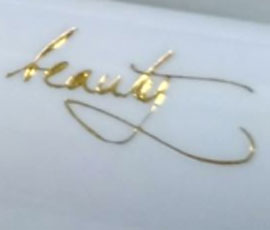 Pad printing:
Pad printing is applicable to plastic, metal, rubber or wood 3-dimensional surfaces. An ink-filled silicone-etched pad successfully prints on 3-dimensional objects because the pad acts as a wrap which adapts to shape of the part without hindering the image. Pad printing offers accessibility to fine detail and tight multicolor registration. For makeup brushes, as the handle shape is usually cylinder, if customers require all cover printing on whole brush handles, pad printing will be a good choice.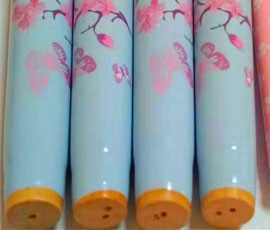 Laser engraving:
The makeup brush ferrule is aluminum or copper, some customers also require logo on ferrule, while silk screen printing or foil hot stamping cannot highlight the logo on metal. The best way to have logo on ferrule is laser engraving, which is permanent, abrasion-resistant and also thermally and chemically resistant. The laser engraving is a very precise and clean form of metal processing. It is done by the laser, without contact, and requires no pre- or post-processing, no damage to ferrule surface. Any design can be implemented with the laser: texts, logos, designs, barcodes, serial numbers or even pictures are all ok for laser engraving.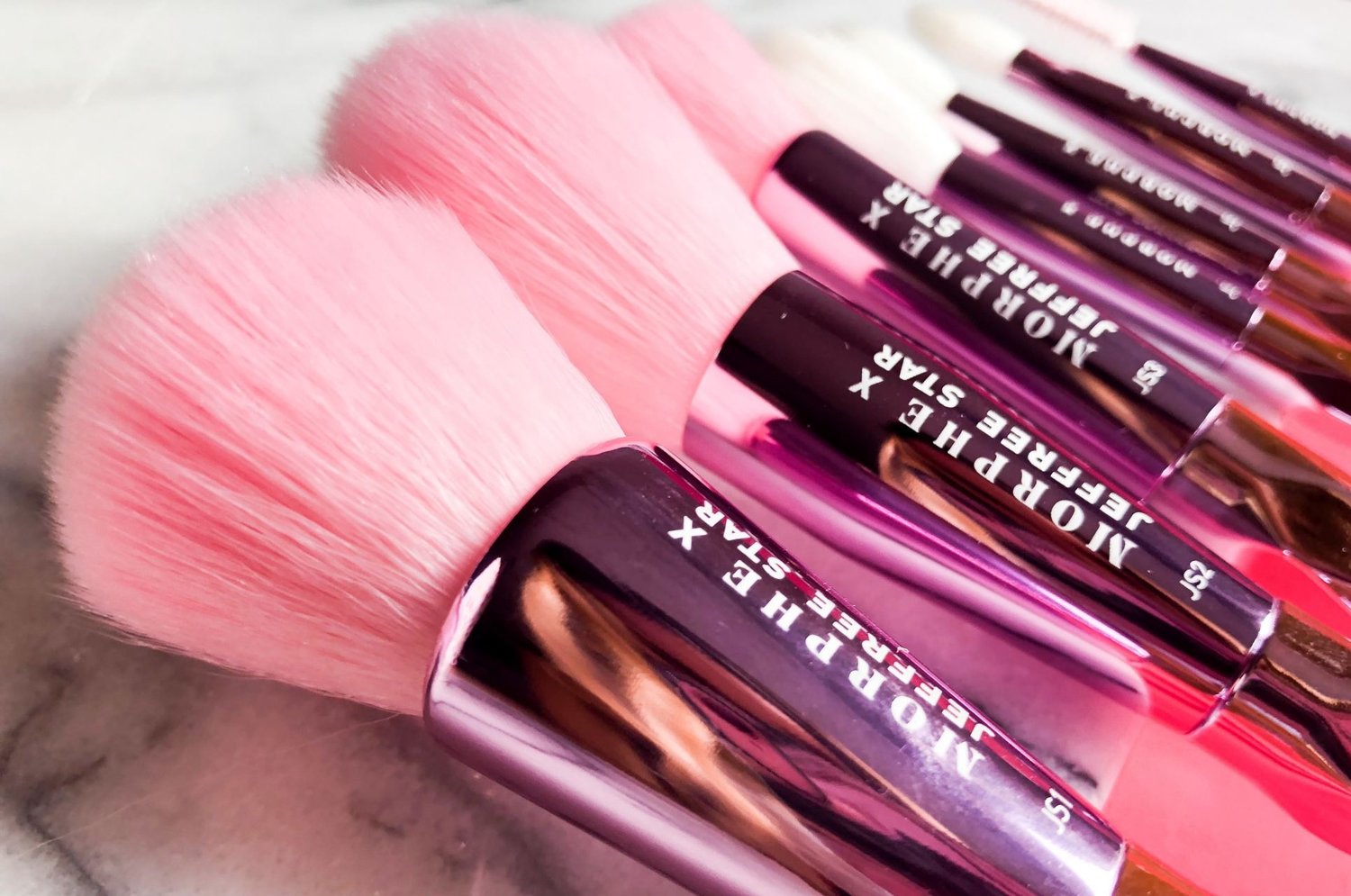 During custom makeup brushes, customers decide the logo printing types according to the logo style and target market. After finishing logo artwork, it is better to discuss with the makeup brush manufacture to check if silk printing/hot stamping/laser engraving/pad printing is feasible and cost-effective for the logo.

Welcome to custom makeup brush OEM with private label from us. We are professional Chinese makeup brush factory with more than 15 years' experience in makeup brush production, and will offer high quality makeup brushes, professional service and affordable price to support your brand development.