To do full face makeup, you definitely need following brushes:
►
Foundation brush-you can use any of these brushes to do your foundation depending what effect do you want to achieve:
►
Concealer brush
►
Powder brush
►
Fan brush
►
Blush brush
►
Contour brush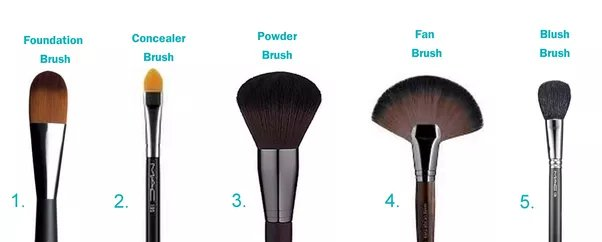 For eyes
►
Eyeshadow Brush -to pack on powder and cream eyeshadows evenly on the lid area
►
Blending Brush - to blend out any harsh edges for a seamless effect
►
Angled/Curved/Flat Eyeliner Brush -to apply darker shades on the outer corner for a more detailed look or to apply eyeliner
►
Pencil Brush - This brush is a much smaller version of the previous blending brush, can be used to add colors to smaller areas and also to blend them in without spreading the pigments too much. One can also add brow bone and inner corner highlights, it works well with powders.
►
Eyebrow brush - long, thin with tougher bristles
►
Brow Comb - Keep the brow hairs in place
►
Duo Brow Brush - a multitasking brush, you can line your upper lash line using the angled end and also fill in your eyebrows. This brush is usually made using synthetic bristles. It could be used with powders, liquids and creams. The spoolie end of this brush helps with blending in the brow product to make it look as natural as possible.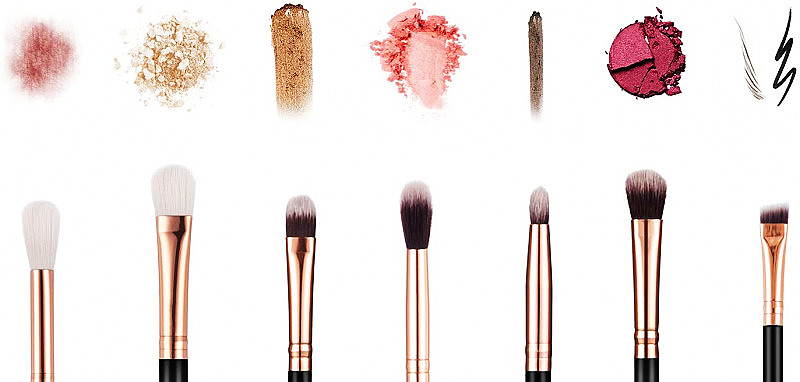 Welcome to custom makeup brush OEM with private label from us. We are professional Chinese makeup brush manufacturer with more than 15 years' experience in makeup brush production, and will offer high quality makeup brushes, professional service and affordable price to support your brand development.