We all know that natural hair is cut from animals: goat hair is cut from goat; pony hair is cut from pony etc. But how we get the synthetic hair? Or how is the synthetic hair produced? Today, we will take PBT synthetic hair as an example to show you the manufacturing process of synthetic hair.

The production flow: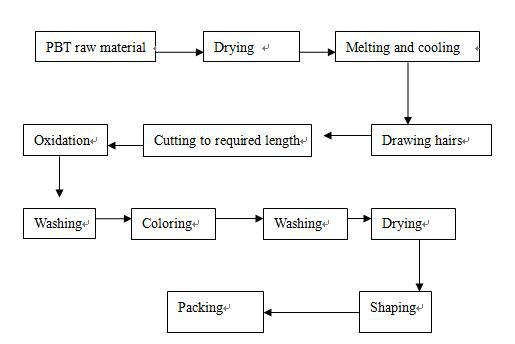 During the whole process, the workers take a very important role; their skills and experience decide the hair quality. They control the machine time, the temperature, the color etc. Therefore, even if some process is finished by machine, the whole quality is controlled by the workers. Even with the same material and machine, the final synthetic hair will be different.

During custom private label makeup brushes, each process and step is very important and may affect the final quality. Therefore, if customers want to exact copy their existing hair material, it will be the best to send us the physical samples of the hairs you want, so that we can adjust the machine and temperature accordingly.

Welcome to custom makeup brush OEM with private label from us, we will offer high quality, professional service and affordable price to support your brand development.