As a professional makeup brush factory, we have established full professional services as following:

1. Custom makeup brushes OEM and packages

How to customize makeup brushes with your private label:
1) Please send us your detailed requirements on each brush and package- material/size/color of bristle/ferrule/handle/package, drawings and physical samples will be the best for both of us in case of any misunderstanding. Please check here for details and drawing reference.
2) Please send us your whole logo file in .eps format which specify the color, location and size of the logo on brush;
3) Please let us know your order quantity of each makeup brush;
4) Please let us know your target price or budget if you have. Some customers require to custom makeup brushes OEM with top quality and best material, but with very low target price. Knowing the target price and budget will save time of both customers and manufacturers.

Please note that we have minimum order quantity requirement on makeup brushes. We do not sell several makeup brushes with private label. Our Minimum Order Quantity varies according to different brush type. Please check here for details.
2. Help with makeup brush/package design
During your brush design process, we can give our most professional suggestion on material/size. For example, some customers have limit budget on the brush project, and have no idea on the proper material. Then, we will suggest the best material that can meet the target price. We can also recommend proper material base on different applications and users. Also, for the logo size and brush size, we can offer our advice accordingly.


3.Supply various existing makeup brushes with private label
Some customers do not want to design makeup brushes by themselves, after all, it needs professional knowledge on makeup brushes and drawing techniques, they want to use the existing makeup brushes in market but just with their own logo. As long as there is no patent issue, we can produce such brushes for worldwide customers.


4. Inquiry reply within 24 hours, prompt delivery and factory price
We are professional makeup brush manufacturer, have skillful workers and international sales, which will ensure our communication to be very efficient and prompt. We usually feedback inquiry or complaint within 24 hours.

Our normal production capacity is very high, although it varies depends on different brush types. Our normal lead time is about 35-55 days. Comparing with cosmetic brushes dealers, we have great advantages on quality control and price.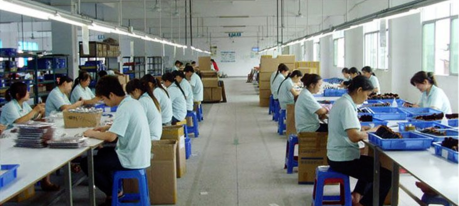 5. Help with shipping and customs clearance
For some customers who have no Chinese local forwarder, shipping is really a big problem. We can check with our local professional forwarder who can offer good transportation/customs clearance service , and send the quotation for customers approval. Then customers can get their makeup brushes at office.



6. Prompt and professional after-sale service
After getting the makeup brushes from us, please do the inspection at the first time,and contact us if you have any question. We will reply you within 24 hours. We will return/repair/refund the unqualified makeup brushes per customers request.